Brace yourselves for the first Expansion to TiRoBEx.
TiRoBEx: Rise of the Golden Mask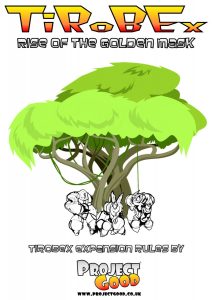 Well that's the cover image, but "What's inside?" I hear you ask…
A new Faction (The Golden Mask), with 4 New TRS
4 more new TRS, one for each of the current factions
7 New TRS Abilities, including a last-ditch-blow-yourself-up ability!
3 New Scenarios
Expanded Environment rules
New optional Resource tables
Coming really, really soon!