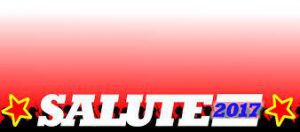 Well, you won't find us with a stand at Salute 2017 – but we will be there among the masses! and there's a couple of things you should know:
a) Tabletop Games UK are running a competition to win some of the last few Physical copies of the Good: the Battle Complete Collection – more info here.
b) If you can find me with my Project Good T-Shirt on, and you mention TiRoBEx – I'll give you some tiny robot miniatures (& bases) for free! I only have a few – so you'll need to spot me quick 🙂
c) If you are going – Be Good!